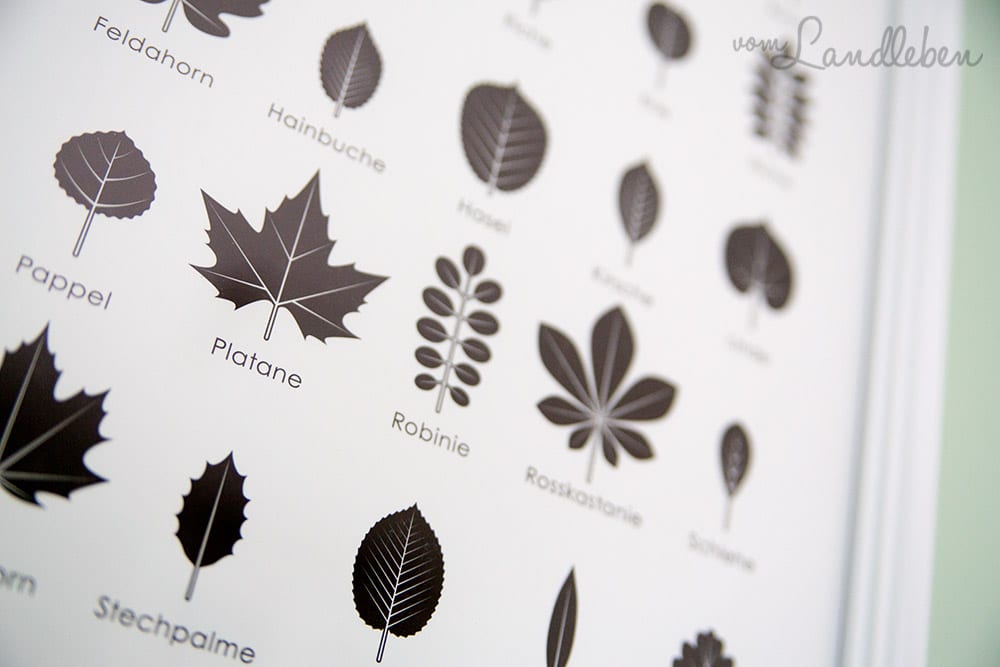 I am happy to see my infographics posters with leaf shapes, animal tracks and bird silhouettes (via Posterlounge) in another charming lifestyle blog! Anne vom Landleben framed the sheets beautifully for her green guest room.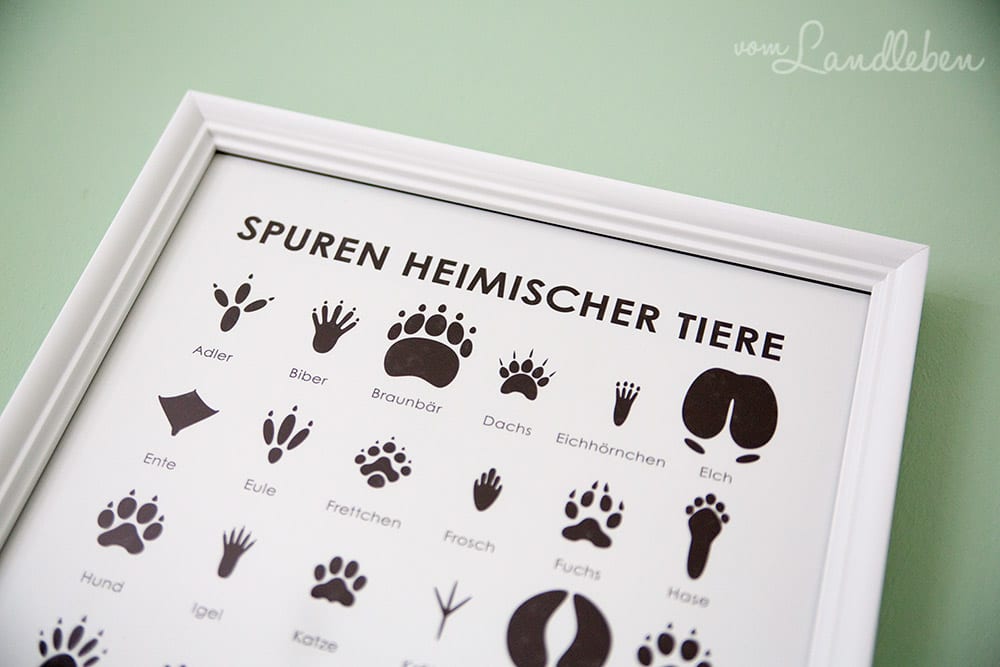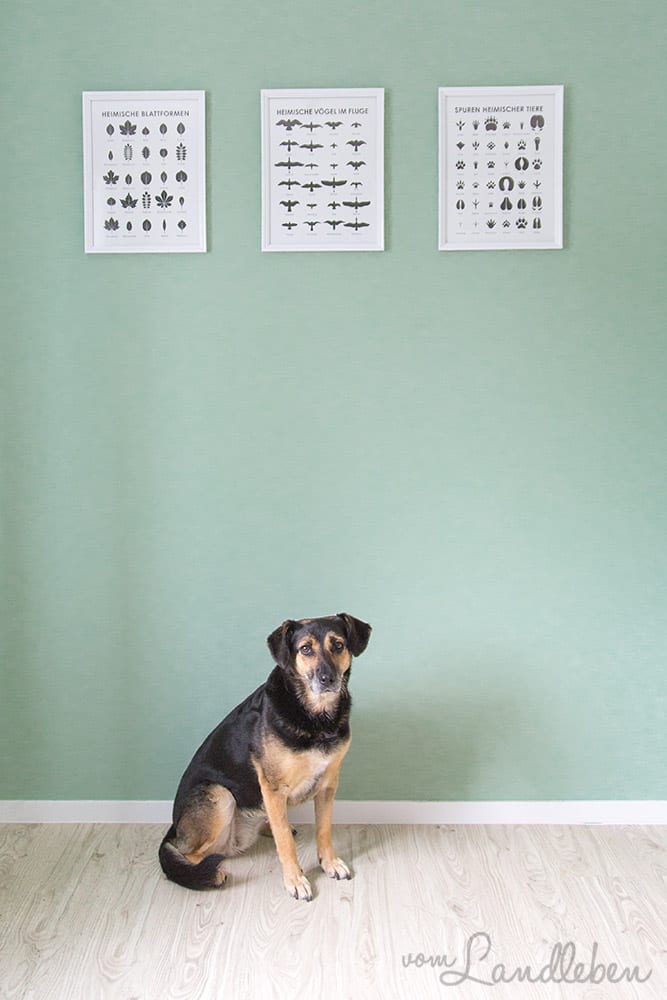 Big thanks to Maria for letting me know about this!
---
PS: I just saw that by the 12th of September, Anne made Vom Landleben another post about ther guest and craft room, which is fully furnished by now – and it looks great with the three posters, doesn't it?